2 Boats for sale in Bahrain
Search for boats in Bahrain. Download full specs and find a great deal for your next right boat. Popular listings in Bahrain are Azimut, Sunseeker.
SUNSEEKER Predator 62 for sale, Bahrain
FOR SALE SUNSEEKER PREDATOR 62 2009 3 Cabins, 6 Berth, Excellent Condition 2009 model fir...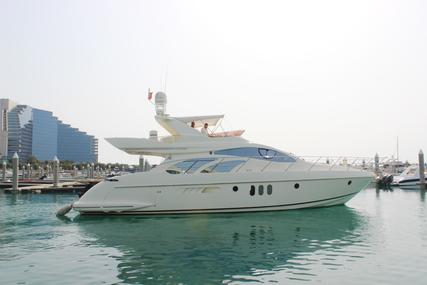 AZIMUT 55 Motor Yacht for sale, Bahrain
3 Cabin, 6 Berth, Good Condition Ready to go (no maintenance needed) Full service (engi...
Similar boats
RIVIERA 58 for sale, Netherlands
Riviera 58 in amazing condition. All equipments are new (2015) and she has been maintained in he...
AZIMUT 58 for sale, Netherlands
AZIMUT 58 Een zeer luxe polyester motorjacht met een mooie Italiaanse belijning. Uitvoering met e...
PRESTIGE 520 for sale, Netherlands
This new model has inherited the strengths of her predecessor, yet she also features her own inno...