Naming your boat is one the most fun and enjoyable parts of new boat ownership. Finding that perfect name that suits your boat and you as well, isn't always easy, and while some people have a beloved name in mind for years before they buy, for others it takes a few weeks of thought and research to pick the right one.
There are so many different types of boat out there, and each one has its own unique personality. Just like its owner. So what makes the best boat name? Traditionally, boat names revolved around ways to bring luck to a vessel and these were often the names of gods. Today boat naming is more of an "anything goes" exercise, and you could choose an elegant, classic name, one that's tongue-in-cheek, cool and edgy name, or even use the name of a loved one.
Here we have chosen some of our favorite names in different categories to provide you with some inspiration for boat name ideas.
Elegant Boat Names
Boats are beautiful creations, so using an equally beautiful or elegant name can bring a sense of romanticism to sailing. Whether it's a delicate girls' name, a whimsical phrase, or one of the traditional deities of yesteryear, you'll honor the beauty of your boat and inspire yourself and others to explore the oceans.
Graceful Dancer
Misty
Arabella
Aurora
Endless Summer
Solaris
Serenity
Pegasus
Bay Belle
White Star
Creative Boat Names
There are some seriously creative boat names out there, and if you prefer something a bit more funky and edgy then you could consider some of the names below. Playing on words works well, but so does choosing a dramatic names, such as those that inspire adventure or swashbuckling escapades.
Tenacious
Escapade
The Black Pearl
Odyssey
Wanderlust
Comocean
Vitamin Sea
Extasea
Frayed Knot
Cast Away
Funny Boat Names
Want your boat to match your sense of humor? Consider a boat name that will raise a smile from everyone you cruise past. As you'll see below, there is a fine line between funny and crude, so consider where you're going to store it (a swanky marina might not appreciate anything too risqué), or the friends you'll be entertaining. But there are many truly funny names that will make you chuckle every time you go aboard and bring you even more enjoyment from your boat. Some of our favorites include:
Goin' Broke
Ship Happens
Passing Wind
Chicken Ship
That Sinking Feeling
I Ship You Knot
Miss Behavior
Fishful Thinkin'
Ship Faced
Usain Boat
Cool Boat Names
Let's be honest, owning a boat is downright cool, so why not name your boat something equally hip? Or look to music lyrics or the name of your favorite movie. There are hip phrases in popular culture that would stand out, as well as cool phrases that bring a sense of cool ocean or a beach vibe. We like these ultra-cool names:
Time of My Life
Nautorious
Mojo
Wave Runner
Sea Dancer
Utopia
Andromeda
Spartacus
Zeus
The Sloop Doggy Dog
Classy Boat Names
Like the elegant boat names above, there are some classically classy boat names that will never go out of style. They can be anything from beautiful words, to words describing an emotion, or even Latin boat names. Here are some truly classy boat names:
Serendipity
Liberty
Escape
Blue Moon
Spirit
Destiny
Carpe Diem
Namaste
Cavatina
Sapphire
Female Boat Names
In the past, boats were referred to as female, and referencing them as 'she' was the norm. While these days it isn't as common, there are still those who prefer a classic female name for their boat. Using 'Lady' in front of a name has always been a popular choice, and elegant-sounding names are also commonly used. Here are some to get you inspired:
Lady Godiva
Angelique
Lady Luck
Sea Goddess
Evangeline
Ophelia
Penelope
Lady Belle
Gypsy (or Gypsea)
Isabelle
Witty Boat Names
Boaters are a fun bunch, and nowhere is this more evident in some of the extremely witty names they come up with for their boats. Being clever with nautical words opens a whole world of fun names. Write a list of boating words and see what you can make out of them. Alternatively, choose one from this list of witty boat names that got us laughing:
Aquaholic
She Got the House
Breakin Wind
Pier Pressure
Docks Orders
Sea Nile
Bankrupt Sea
A Loan at Sea
Seas the Day
Jawesome
Family Boat Names
If your boat is a true family boat, then you'll want a name that everyone likes, from the youngest members of the family up to the adults. Family boat names are usually wholesome, and they can be fun or funny, inspiring, happy, and positive. Try to avoid names from current TV series or things that will date quickly. As the kids grow up you might regret naming your boat Olaf!
The Good Life
Cloud Nine
Dream Catcher
Positive Vibes
Family Affair
Sunshine
Anchored in Love
Seabound Memories
Family Tides
Free Spirit
Nature-Inspired Boat Names
Nature has long inspired boat names and the list of strong, elegant, or beautiful nature-based boat names is endless. The ocean provides a huge amount of inspiration, but so does the sky and space, wildlife and birds, and even the weather. While nature-inspired names are often pretty and delicate, you could also opt for stronger names if they suit your style of boat. Here are some to consider;
Blue Moon
Breeze
Sunshine
Tornado
Wave Dancer
Oasis
Venus
Osprey
Moonbeam
Firefly
Fishing Boat Names
Now when it comes to fishing boats, the world is your oyster for boat names. You can go with witty and clever, laugh-out-loud funny, naughty, optimistic, or cool. Plays on words work well for fishing boat names and particularly bass boat names, and there is a wealth of material to use. We found it hard to choose 10 of the best, but these are the ones our team liked the best;
Fish and Chicks
Fishful Thinking
Fish Tales
Reel Naughty
The Codfather
Kingfisher
Off the Hook
Castaway
Debaitable
Get Your Fish On
Italian Boat Names
Italian is the language of love, and every word sounds romantic and beautiful. So it's no surprise that people have used Italian names for their boats for centuries. When choosing an Italian (or any foreign word) for your boat name, be sure to check with several sources the exact meaning so you don't end up with a name that doesn't mean quite what you thought it did. Here are some truly beautiful Italian boat names;
Vita Bella (Beautiful Life)
Pura Vida (Pure Life)
Bella Luna (Beautiful Moon)
Azzuro (Blue/Azure)
Fortuna (Fortune)
Silencio (Silence)
Allegria (Happiness)
Amore Mio (My Love)
Mare Nostrum (Our Sea)
La Perla (The Pearl)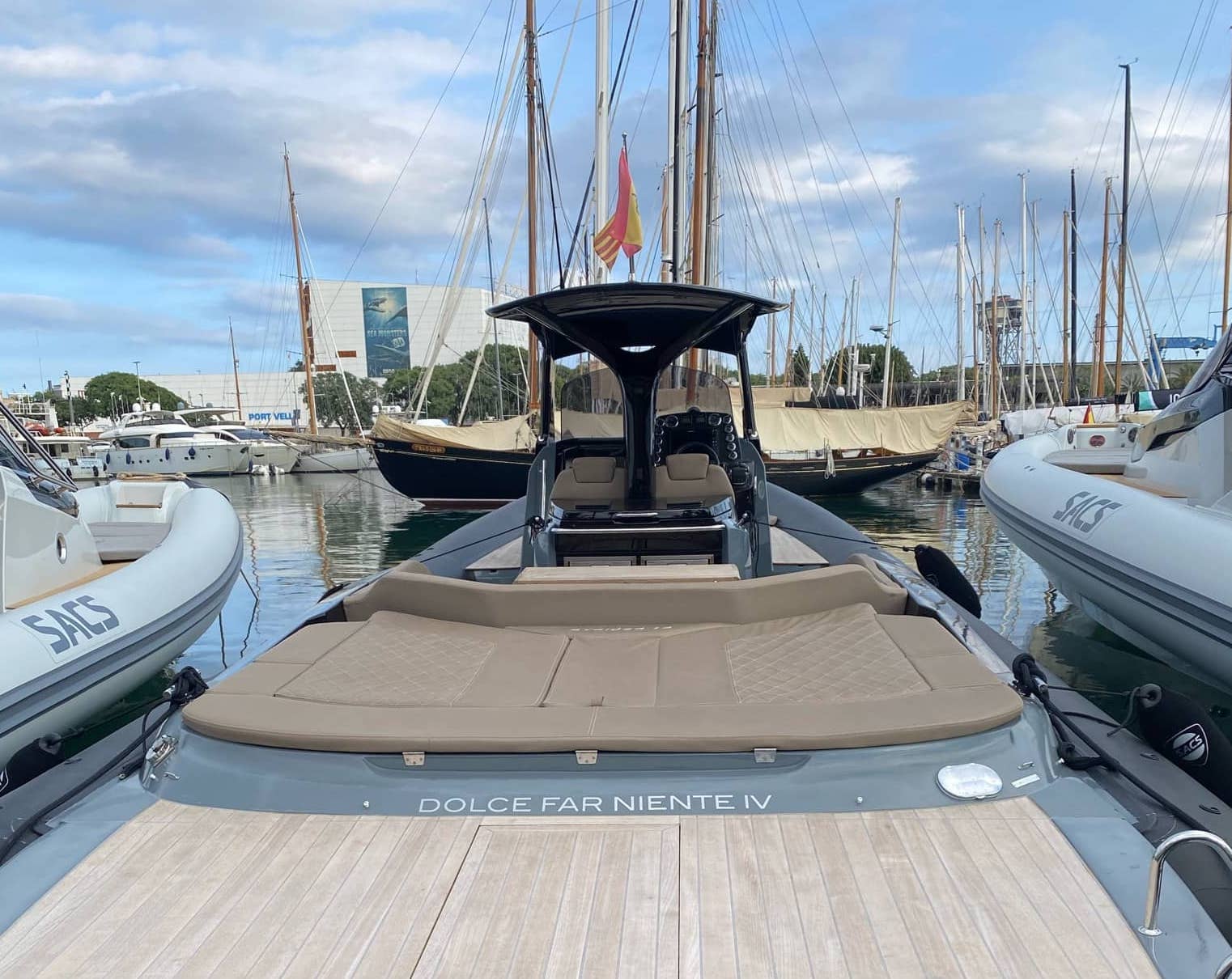 Sailing Boat Names
Sailboats harness the true power of the ocean and the wind, and therefore popular boat names often include the word 'wind' or a reference to the waves. There are so many beautiful names you can choose for your sailboat; these are a few of the ones we love:
Sloop the Loop
Come Sail Away
Journey
North Star
Second Wind
Wind Breaker
Summer Wind
Gone with the Wind
Star Gazer
Wind Dancer
River or Lake Boat Names
If your boat is going to spend most or all of its life on a lake or river, then you might want to honor that in its name. By adding the word 'river' or 'lake' there is an infinite amount of pretty, fun, or clever names you can come up with that will suit the style of boat and your family. Try something along these lines:
Moon River
River Bee
River Rose
River Gypsy
Pearl River
Better Lake Than Never
Lake A Wish
Lake Runner
Lake Escape
Lake Dancer

Hawaiian Boat Names
In the same way that Italian names make for beautiful boat names, so too do Hawaiian words or phrases. Everything about Hawaii is linked to the sea, and its people have always been mariners and seafarers. In addition, the islands themselves offer an abundance of natural beauty, and the language is simply beautiful. Combine all that and you have the recipe for some memorable boat names:
Manu Ihu (Bird of the Waves)
Lele Kawa (Waters of Joy)
Kaiona (Victorious Sea)
Nā Pali (The Cliffs)
Wai Nani (Beautiful Waters)
Nā Hōkū (The Stars)
Holo Nalu (Wave Rider)
Kai Lani (Heavenly Sea)
Kikoa (Brave One)
Hōkū Nui (Great Star)
Banned Boat Names
According to the US Coast Guard the name of your boat "may not be identical, actually or phonetically, to any word or words used to solicit assistance at sea; may not contain or be phonetically identical to obscene, indecent, or profane language, or to racial or ethnic epithets." While the rule is strict when it comes to emergency words such as those in the list below, it is easier to get around some of the more profane names by using clever play-on words – if that's your thing!
Help
Mayday
Coast Guard
Emergency
Police
Fire
Sinking
Send Help
SOS
Man Overboard
---
---
Related Articles and Guides