New and Used Boats for Sale in Maldives
1 boats found
Search for boats in Maldives. Download full specs and find a great deal for your next right boat. Popular listings in Maldives are Sid.
SID 86m for sale, Maldives
Sid 86.04 mtr built in 1992, equipped with MAN/B+W 41.35 MCE 2248 HP/1794 KW RPMengines. Speci...
Similar boats
SID Unknown for sale, Greece
Cargo Sid built in 1987. Loa: 77 mtr, Beam 12.40m, Draft : 4.71 mtr, Depth mouled : 5.30 mtr.
DE BIRS 82 Rph for sale, United Arab Emirates
The De Birs 82 is a luxury motor yacht that is designed for maximum interior volume and a comfor...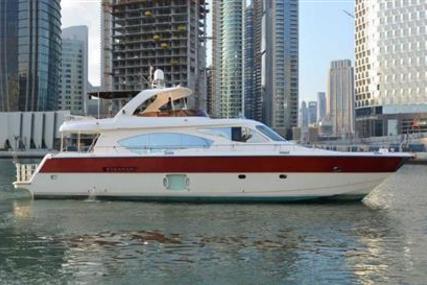 DURETTI 85 Fly for sale, United Arab Emirates
The Duretti 85 is a well laid out 26-metre Yacht, constructed by Dubai Marine. Duretti's Design ...